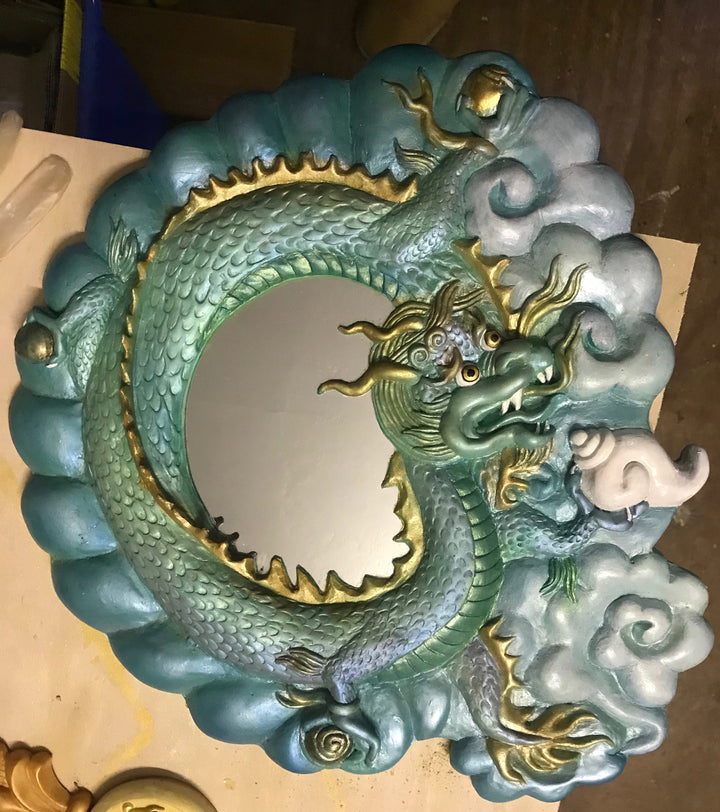 Dragon Mirror ~ green
Eyescape Designs
Regular price $151.00 Sale
Beautifully sculpted Dragon mirror wall decor . In the Buddhist tradition the  dragon is an auspicious creature of great creative power and is often the vehicle of protective deities and treasure guardians.  
 In chinese symbolism it appears as a strong male yang principle of heaven, spring, change and creative energy.  In feng shui, it is said that a green dragon appearing in the east or on the eastern facing wall of a building, brings protection and great luck.   
Handmade in the highest quality products and hand finished in durable sign writers enamels, this mirror is designed to bring all these attributes to their owner.  
Can be hung indoors, outdoors and in wet areas and measures 47cm x 42cm.